AKEMI was established in 1933 and has been a leading supplier for stone and auto-chemistry products ever since. Their products are developed on the basis of polyester, epoxy, polyurethane and epoxy acrylate and are used by professionals worldwide in bonding, filling and repairing. Their range includes a comprehensive range of sealants.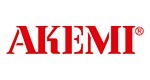 Aquacut is our fabrication division which offers a unique range of services around building finishes including waterjet cutting, bullnosing, etching, painting, epoxy bonding, sand-blasting, mechanical fixing, templating, step tread manufacture, anti-slip surfaces/designs, swimming pool features such as pool nosings and drainage tiles and production of corporate logos.
Babilonia is our garden products division that enables landscapers and designers to source everything they need from one supplier to create a fully bespoke and luxurious garden room/living space. Once a customer has selected a landscaper, and provided details of their perfect outdoor living space, Babilonia will work with the contracted parties to fulfil the design and make dream gardens come to life.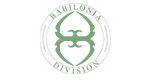 FUGA-PAVE ABC is a complete system formulated for landscaping professionals and is ideal for use when installing porcelain, natural stone, cementitious flags, cobbles, or in fact any external installation. The products are also suitable for hardscapes, including heavily trafficked areas.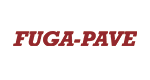 Golz was founded in 1946 and founded its sales subsidiary in the United Kingdom in 1986. Since this time, Golz has built up its business line of construction equipment and diamond tools and their products are sold in over forty countries through their own sales and service centres, or through trained distributors.
Thanks to their extruded polystyrene foam core and the special coating on both sides, the JACKOBOARD construction boards are the ideal base for plaster and tile. The surfaces of the JACKOBOARD system provide a strong primer and can be used on virtually any substrate.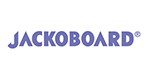 The company Kaufmann GmbH was founded in 1957 and is a family ran business based in Austria. By end of the 1960's the production of tile cutting machines are already well established and the company rapidly developed a reputation for manufacturing the highest quality tools.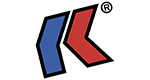 Kerakoll adhesives for professional tiling, landscaping, and building contractors are valued for being great products to use, kind on the environment and to people. Over the years, Kerakoll has become favoured by leading architects, designers and those working in the tiling, landscaping, building and restoration industries.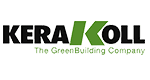 PCI is a leading manufacturer of construction chemicals products, developing and producing high-quality construction systems for the fields Tile Fixing / Natural Stone Fixing, Flooring Systems and Construction Systems. PCI offer individual product solutions for new buildings and renovation.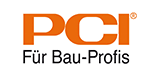 Raimondi has developed an extensive range of tools and consumables for the professional landscaper and tiler. The company invests significantly in research and design, ensuring its products lead the market.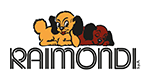 Tilemasters product range and impeccable customer service are much loved by customers across the UK. Over the years, the company has grown to supply a comprehensive range of products for the ceramic and resilient markets.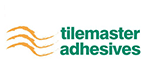 TT Paving Solutions is a range of external cleaning solutions and machines offering a complete cleaning system for all your outdoor hard surfaces including porcelain, stone, ceramics, marble, granite, limestone, travertine, cement, slate, quarry tiles, and masonry products.