Doing our bit to protect our planet!
At the Aquacut Limited Group, climate was put on our agenda years ago and the group have been committed to reducing our emissions and waste. The group consists of three divisions; Aquacut Fabrication, Tilers Tools and Babilonia and each division has been taking steps to make a positive difference to our planet, our customers, and our running costs.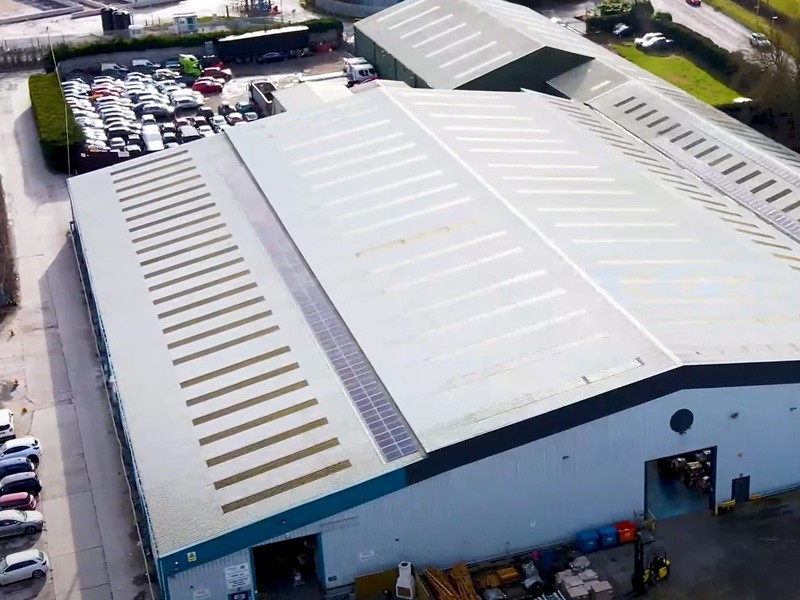 Substantial capital has been invested in an intelligent solar array system to maximise the use of green power. Energy from our numerous 25kW solar panels is stored in large batteries then distributed throughout the warehouse, workshops, and offices. At the time of writing this article, at 13:30 hours on an overcast day in early July, we are generating 14kW of power from our solar panels, 7kWs being used in the factory and the remaining surplus is used to charge the batteries. The power in the batteries will be used when the sun goes down. All the lighting has been switched to LEDs throughout the premises and night storage heaters are used which are mainly powered by green electric. All the fork-lift trucks are battery powered and again are recharged overnight substantially from green electricity.
Aquacut employs an experienced team of craftsmen who can produce exceptional work by hand which reduces the time needed on our industrial machinery and conserves energy. Workload on our industrial machinery is planned carefully to optimise production times to minimise energy consumption and any product waste is reduced through remanufacturing, reuse, and recycling. Where we do need to discard waste into skips, our partners advise that the bulk of the waste is recycled. We have a separate skip for timber waste which is totally recycled. Waste carboard is processed by us to create packaging material for the parcels we send to our customers. Our water waste, monitored by United Utilities, is filtered and recycled where we can, so minimising water use and waste. We have built production rooms that may be individually heated and lit, so using energy only where necessary.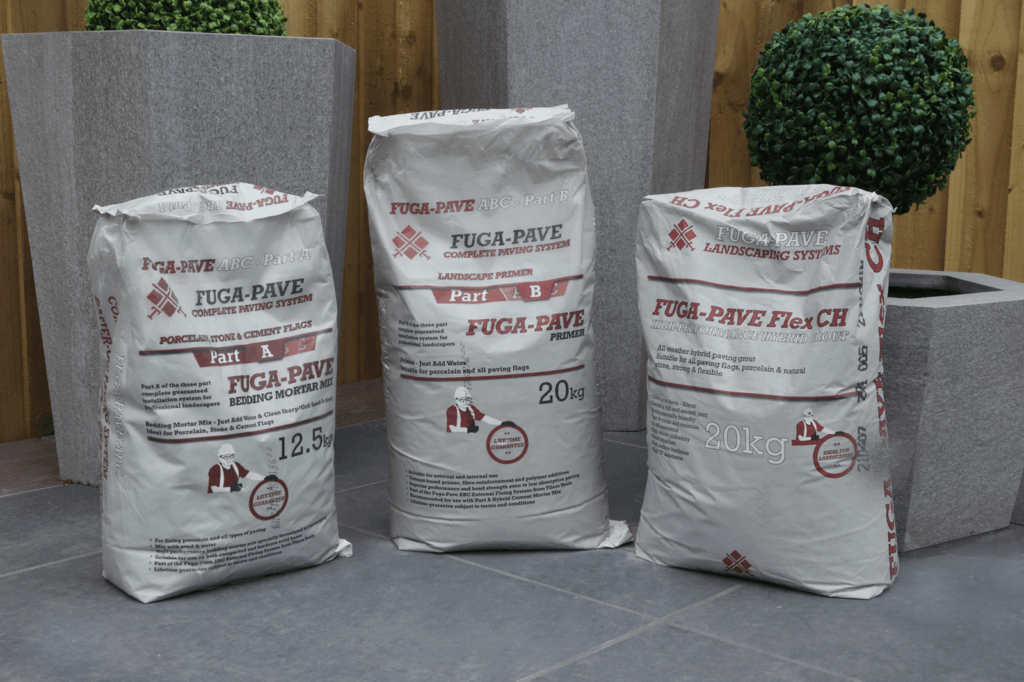 Tilers Tools has been actively seeking products that are manufactured using recycled materials or contain eco-friendly products and packaging. These include the extremely popular FUGA-PAVE system which is a complete system formulated for landscaping professionals and is ideal for use when installing porcelain, natural stone, cementitious flags, cobbles, or in fact any external installation. The FUGA-PAVE system is up to 60% more eco-friendly compared to traditional landscape installation systems on the market. Tilers Tools also has a fantastic range of eco-friendly external cleaning solutions for removing substances from your hard surfaces such as oil, grease, rust, grout haze, algae, and ground in dirt. Finally, Tilers Tools are sourcing packaging and alternative materials wherever possible across our range of consumables.
Babilonia is the newest division to the group which was established to source and manufacture high quality garden products that enhance outdoor living. Our range includes pergolas and gazebos, outdoor kitchens, heating, lighting, furniture, planters, spas, and pools. All our products are made to order, many of which are bespoke. The team at Babilonia are dedicated to sourcing environmentally friendly outdoor products and materials.
The Executive Chairman has been driving a 100% electric car for over six years, cars in our fleet are hybrids and the Group has adopted a sustainable business travel policy for all staff by exchanging face to face meetings for virtual meetings wherever possible. All staff are encouraged to play a key role in the strategy towards saving our planet by making sustainable decisions both at work and at home.
We only have one planet, and the Aquacut Group are doing what we can to help tackle the climate emergency and we are optimistic about what businesses can achieve when we put our minds to it.
To find out more about our divisions and our products and services, please contact us on 01565 344860.