Description
Seal-It Universal Water Based Sealer for Natural Stone & Porcelain
Our Universal Water Based Sealer for stone is part of our TT Paving Solutions range of cleaning solutions. Seal-It is an all-in-one water-based sealer that seals and protects all your outdoor and indoor natural stone and man-made tiles. It gives great stain (and water repellent) protection on marble, limestone, travertine, granite, and highly absorbent stone and ceramics along with porcelain tiles. The sealer can be used to protect grout joints as well. Warning: Does not protect the stone from acid or chemical damage, surface wear, or scratching. Does not form layers or films and does not create a shine. Always pre-test on a small area.
Benefits
Gives excellent protection against both oil and water-based stains.
Protects and seals both outdoor and indoor surfaces.
Easy to apply and ready to use.
Will not alter appearance.
Aids maintenance and makes it easy to clean your floors, paved areas, and tiles.
How to use
Allow the sealer to cure for 24hrs and check for desired results and protection level by performing a clean water droplet test.
Check the area to be sealed is completely dry, clean, and free from all residue and previous treatments.
Evenly apply one generous coat of Seal-It to saturate each tile and grout joint. The tile/stone should hold a wet or glass-like look for approximately 5 seconds. Apply more sealer if required to achieve this.
After 10 minutes or before the sealer dries on the surface, remove and buff off any excess sealer using clean and dry white cloths. To remove stubborn residue, simply reactivate using a clean cloth, slightly wet with Seal-It.
For highly absorbent stone apply a second coat after 3 hours using steps 3 and 4 as above.
The floor is fine for light foot traffic after 4 hours from the final coat. Allow 48 hours after the final coat before wetting or cleaning the sealed surfaces.
Coverage rates per 1 litre per 1 coat
High absorbency honed natural stone 10 – 15m2
Medium absorbency honed natural stone 15 – 20m2
Polished stone 15 – 20m2
Polished porcelain 40 – 50m2
Porcelain and Ceramic tiles and paving 35 – 45m2
Downloads
Universal Water Based Sealer Technical Data Sheet
TT Paving Solutions Macchia and Ventosa Datasheet
TT Paving Solutions Cleaning chart
Warning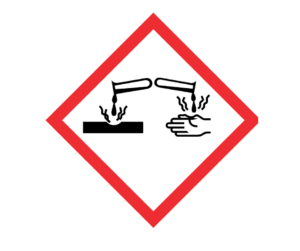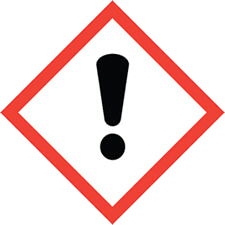 Ensure Seal-It is stored in a cool dry place and kept away from heat at all times. Seal-It is flammable. Ensure the area in which you will be using the product is well ventilated and wear suitable clothing and gloves. Exposure may cause dry or cracked skin. Harmful if swallowed. Get medical advice if swallowed. Can irritate eyes. Replace lid after each use. Keep out of reach from children and pets. Do not pour down drains.
Floor preservation and ongoing maintenance
Surfaces treated with Seal-It should always be maintained with Clean-It Everyday Cleaner. Depending on surface type, dilute at a 1:50 ratio (1 cap in 5 litres of clean water).
Must read the entire label and technical data sheet before use. It is the user's responsibility to determine the suitability of the product for the intended use.
Visit our YouTube channel to see our products in action!